ANR Signature collection homes in the Press
YOLANDA'S LITTLE BLACK BOOK
YOLANDA'S 7 FAVORITE HOUSES OF 2018 AND ANR SIGNATURE COLLECTION MADE THE CUT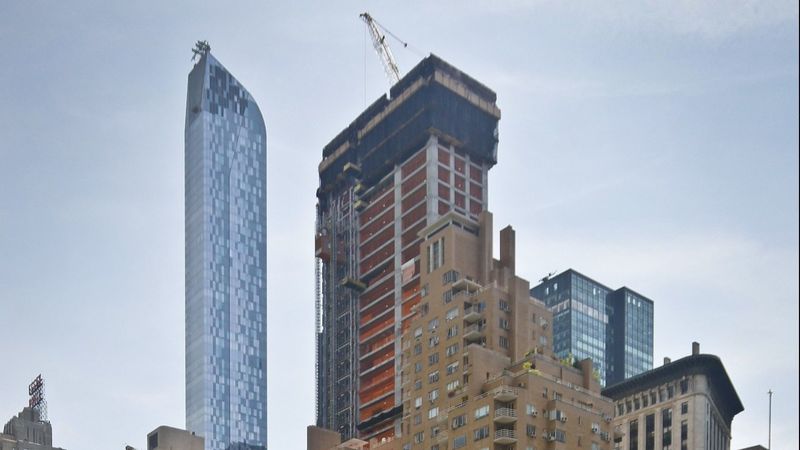 BILLIONAIRE KEN GRIFFIN PAYS $238 MILLION FOR
NEW YORK PENTHOUSE, TROUNCING PRICE RECORD

Yolanda's Little Black Book
Kraken CEO, JEsse powell dumps $11.5 million cash on a Mandeville Canyon architectural
Yolanda's Little Black Book
Travis Scott & Kylie Jenner cop a $13.5 million Beverly Hills (Post Office) lovenest
The Real Deal
Renowned songwriter/producer, Drew Taggart buys Hollywood Hills Mansion
Yolandas little black book
Drew Taggart coughs up $12 million for a Hollywood Hills contemporary
Stars Seek Modest ($70 Million!) Farm Houses: "They Just Don't Scream Money"
Christie's international real estate
LUXURY HOME SALES GROW 11 PERCENT WORLDWIDE
The Unique Challenges Of Los Angeles' Preeminent Luxury Real Estate Market
This real estate marketing guru knows to get mega-rich mansions sold
"I wasn't sure about the pillow fight at first, but it's amazing," said Mr. Rodriguez
the robb report
This $15.9 Million Home Overlooks Downtown Los Angeles and the Hollywood Hills
Hot Property | Before & After | Mandeville Canyon
This Contemporary Farmhouse Brings Rustic Charm to Los Angeles
Realtor.com
See the Before and After of This Multimillion-Dollar Makeover in Bel Air
Grindr founder Joel Simkhai spends $10.5M in Outpost Estates
Price sets new record in the neighborhood
From Tired Tudor to Totally Terrific: Before and After Pics of a Brentwood Mansion Makeover
New Build on Site of Della Reese's Los Angeles Home Sells for $19.25M
W Magazine
The New Rules of Excess: Inside L.A.'s Giga-Mansion Boom with the Architect of Beyoncé and Jay Z's $120 Million Bel Air Home
Jeff Goldblum talks dinosaurs, Thor and losing his virginity
Jeff Goldblum is enjoying a renaissance as, at the age of 64, the biggest film franchises continue to show their appreciation for one of the most lovable eccentrics in Hollywood
HOT PROPERTY - Los Angeles Times
New Bel-Air mansion that replaced Della Reese's home seeks $21.9 million
Famed $350M Bel Air Estate Becomes America's Most Expensive Listing
An inside look at how developers pulled off nearly doubling the size of this house on just under an acre in Beverly Hills.
L.A. County median home price breaks record set during last decade's housing boom.
The list of celebrities who have passed through Mag Black's Los Angeles home is classic Hollywood: Frank Sinatra, Mia Farrow, Audrey Hepburn, Eva Gabor.
Leslie Mann cover story on LA Confidential
Leslie Mann photographed inside ANR Signatures Beverly Hills home for LA Confidential.
"The stealth weapon!" she exclaims with an amused chuckle. "Oh, I like that. That's nice. I like to think of things in that way."
Since Los Angeles and pool parties are nearly synonymous, here are five stunning local homes that are begging to host splashy soirées this summer.
Our Beverly Hills home on E News
Mauricio Umansky, co-founder of The Agency, recalls finding houses for Michael Jackson, Prince and more! Plus, tour a $16.9 million dollar Beverly Hills Mansion
Inside, however, is a softly-lit and serene retreat, a collection of simple spaces, perfect for entertaining and arranged around the pool.
Los Angeles Times
Writing love letters, bidding $100,000 extra: Buying a Southern California home is 'insane'
One Direction Singer Buys
ANR SIgnature collection Property
E! News has confirmed that the One Direction singer just bought a luxurious mansion in the Hollywood hills for himself and son Freddie Reign. The gorgeous property sits just off the famous Sunset strip, overlooking the iconic Hollywood sign and offering breathtaking panoramic views of Los Angeles.
Michael C. Hall: Spanish-Style Renovation
The Los Angeles actor enlists interior designer Kishani Perera for a transformation that combines elegance and edge, inside his ANR Signature Collection home.
FAMOUS TV HOMES HEAT UP THE REAL ESTATE MARKET
Ozzie & Harriet's famous home gets completely redefined by ANR Signature Collection
as seen on Good Morning America.
A MANSION TO PLEASE EVERYONE INCLUDING THE DOGS!
This elegant, traditional ANR Signature Collection remodel is located above the prestigious Sunset Strip and takes your dog in to consideration. Off the garage there's a laundry with a subway-tiled dog bath!
LOS FELIZ'S FABULOUS 1931 VILLA ANDALUSIA ASKING 8.3 MILLION
ANR Signature Collections - Villa Andalusia, the completely restored classic 8,545 square-foot Monterey/Italianate palazzo on nearly an acre of park -like grounds nestled in between Kirstie Alley and "The Big Bang Theory's" Jim Parsons, has hit the market at 8.3 million.
Bela Lugosi's Beachwood Mansion
Bela Lugosi moved around a lot in the 1930s and '40s, but from 1936 to 1937, he supposedly hung his cape here in this house, built in 1926 and situated on nearly a third of an acre in Beachwood Canyon.